Finding a Specific Career - Useful links
Health and Social Care
NHS
Careers A-Z - take a look at some of the 350 careers available in the NHS and learn what is involved day-to-day
Career mapper quiz - find out which careers best suit you based on your skills and interests
Videos of NHS staff - watch videos of staff in the NHS
Specific career information:
---
The Armed Forces
British Army
---
Army Roles for all aspects of Science
There's a huge variety of roles in the Army available to you if have an interest in medicine, biology, chemistry and physics. From a Biomedical Scientist to an Ammunition Technician, an Environmental Health Practitioner to Pharmacy Technician, could the Army be the ideal employer for your students?

In many of these roles, gaining a fully funded degree is part of the specialist training. To find out more on the roles which are available. Click on this link.
Army Roles - Cyber Engineer
Cyber Engineers in the Army focus on one of three trades:
Information Services Engineers manage, configure and deploy a wide range of systems
Networks Engineers ensure frontline troops and Commanders can communicate worldwide
Infrastructure engineers are experts in building voice and data telecommunications networks
For more information, click this link for further details.
Army Roles - IT and Computing
IT and Computing are essential for ensuring Army troops worldwide can stay connected on the battlefield, and technical information can be analysed and turned into meaningful intelligence.

If you are passionate about data, communication systems and cyber intelligence, a Computing role in the Army could be for you. From an Operator Technical Intelligence to Electronic Warfare & Signals Intelligence, click on this link to discover the wide range of roles available.
Army Roles - other opportunities
In addition to the the links above, there are a number of role-specific videos to introduce the themes of employability and the world of work which give an insight into what is involved in each role and the skills needed to succeed. Click this link to watch our full suite of videos.
The Royal Navy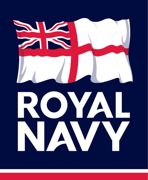 A job in the Naval Service means adventure, camaraderie – and lifelong prospects. Every day you make a difference. And no two days are the same. You could be policing the world's oceans, delivering humanitarian aid when natural or man-made disasters strike. Or you could be deployed in combat. No matter what job you do, you'll be a key part in operations around the world. Are you ready to go places?
Click on this link to find out more about the Navy and this link for Royal Navy Role Finder.
---
The Royal Air Force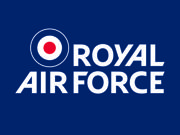 The Royal Air Force gives you opportunities you won't find in any other career. The experience you gain with us will equip you to work at the top of your field, both in the UK and overseas.
Click on this link to find out more about the Royal Air Force and this link for Royal Air Force Role Finder.
---
The Fire Service
Looking for a ceer in the fire service, ot all lifesavers wear uniforms. From specialist support staff to education and fire prevention, enforcing regulations to answering 999 calls, we're a diverse, welcoming community – will you join us? For more information please see the links bleow:
---
The Police Force
Life in the police - Being a police officer is varied and rewarding but also challenging, so there are some key qualities and skills you need to already have or be willing to develop in order to do the job well. Find out more about what's involved in being a police officer by clicking the links below:
Explore your life on the job as a police officer, your experiences on our national programmes, and the support and development you'll receive along the way:
---
Teaching
If you are considering a career in teacher you can really make a difference. The links below will help you begin your journey into inspiring the next generation.
Teacher Training and Education - So you think teaching might be the career for you? This comprehensive sections on the Prospects website will guide you through the myriad of options.
---
Accountancy
Institute of Chartered Accountants in England and Wales - There are a number of different routes to becoming an ICAEW Chartered Accountant. You can start your journey straight from school, while you're at university or after you have graduated. Find out which route is right for you.
Accountancy Careers - Gain a real understanding of the accountancy profession with in-depth careers advice written in partnership with the Institute of Chartered Accountants in England and Wales (ICAEW) and experts in the profession.
---
Law
There are many different areas open to you if you are considering a career in law. Below are links to two websites with a wealth of information to support you in this area:
Two publications offering careers advice and guidance to prospective lawyers and barristers.
The Law Society - The Law Society offers sound advice on how to become a solicitor and guides you through the career choices and paths you can follow.
The Lawyer Portal - The Lawyer Portal is a one stop resources website with lots of information about legal career, videos and event details.
In addition to the websites highlighted below is a Guide to Law for 14 to 18 year olds. Click on the image to access the guide: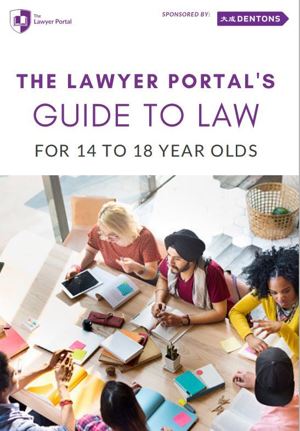 ---
Careers in Administration and Business
Business, Consulting and Management - Whether you've got aspirations to become a manager, forge a career in consultancy or find a fast-paced role in business management. This link has a range of options and not all of them require a Degree from University.
---
Careers in Building and Construction
The websites below have lots of information and links to the huge range of career opportunities in the construction industry. Both are great resources for researching job ideas in the building and construction industry.
---
Careers in the City
---
Careers in Computing and IT
---
Careers in the Creative Industries
Ever wondered what Creative Industries actually means? Want to know the careers available? Well Here are some web links for your to look at!
---
Careers in Media, Journalism and Publishing
Careers in Publishing - Whether it's agenting, editing, design or sales, if you are interested in the publishing sector, then this is the website for you.
4Talent - Apprenticeships, training schemes, industry talent schemes, work experience, events and support to get started in media.
BBC trainee schemes, apprenticeships and work experience in design + engineering, production, journalism, and business
---
Careers in Engineering
Tomorrow's Engineers - Tomorrow's Engineers is a great website with lots of resources for students and parents. It has information about the various career paths within the profession and how you can find work experience. There are also specific careers blogs for you to follow.
Careers in engineering – A beginner's guide
---
Careers in Marketing, PR and Advertising
---
Careers in Politics
---
Careers in Maths and Science
---
Careers in Sport
Sport Based Careers - There are many career paths available in sport from presenting and playing to media and law. This website offers plenty of advice and guidance on these roles and many more.
Careers in Sport - Target Careers
---
Careers in Transport and Logistics
---
Careers in Hospitality and Catering
Careers Information, Education, Advice & Guidance