Parents' and Carers' Careers Guides
These guides are produced by www.theparentsguideto.co.uk. In addition to the guides this website has a wealth of information, support and free recourses for Parents and Carers. We hope you find these guides useful.
Please click on the image to access the relevant Parents and Carers Guide.
---
Additional Guides
Parents and Carers Guide to Employability Skills
This guide was produced by Success at Schools which is a national careers website for students aged 11-19. This guide supports Parents and Carers to understand the skills which your child will need to help future- proof their career. Please click on the image below to access this guide.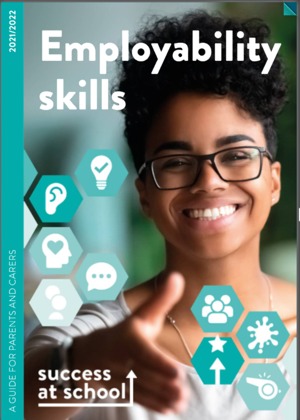 ---
Parents and Carers Handbook - Helping your child begin their career journey
As your children progress through school and start looking ahead to a life after education, it can be difficult for Parents and Carers to know how to help them navigate the confusing world of career options. For many, the ultimate challenge is knowing how to offer support without projecting your own career aspirations onto your children. With so much change – from new apprenticeship schemes, emerging technologies, political and environmental upheaval and the coronavirus crisis – Parents and Carers can feel in need of a guiding hand themselves.
This guide contains:
Choosing a career path
Pathways into work
University
Apprenticeships
Employability skills
Subject journeys
Gap years
How to future-proof your child's career
Action plan
This guide has been created by www.successatschool.org to help you take a positive role in your child's career journey. You will find a step-by-step guide to help them focus on career paths connected to their skills and interests. Please click on the image to access this publication.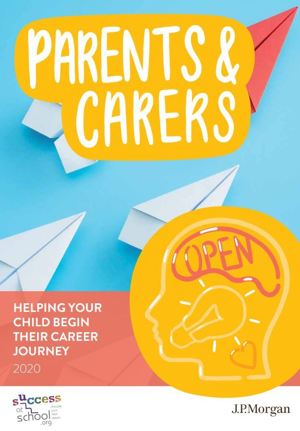 ---
A Guide to Post-16 Career Options for Parents and Carers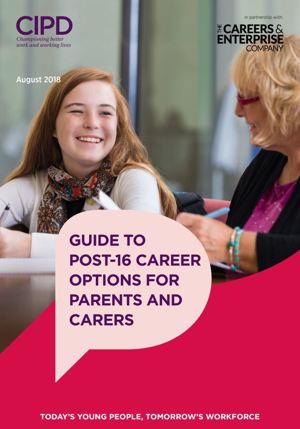 This guide produced in partnership with CIPD and the Careers Enterprise Company, is designed to help if you are a parent or carer to a child aged 11 to 24 and are thinking about their future career and what can be done to improve their opportunities. Please click on the image to download a free copy this publication.
Careers Information, Education, Advice & Guidance