Labour Market Information (LMI)
What is Labour Market Information (LMI)?
LMI effectively describes the world of work – it ranges from descriptions of different careers, their entry routes, promotional prospects, salaries paid, skills and qualifications needed, etc.
Crucially for young people, LMI also covers future demand – what kinds of jobs will be in demand after leaving school and what kinds of skills will be needed.
Why is LMI Important to Our Students?
'It is vital, in an environment where new industries are emerging and many of the most important jobs of the future don't yet exist, that individuals have access to high-quality labour market information and earnings data to underpin their choices'. Anne Milton MP
Learning from Careers and Labour Market Information.
Understanding LMI is becoming more and more important as the world changes, so that all students can be aware of where different job roles that are needed around the country and what types of jobs may need more people in the future. Below is information on what LMI actually means.
| | | | | |
| --- | --- | --- | --- | --- |
| What do people actually do in this job or industry? | How many people work in this job or industry? | How much do people get paid in this job or industry? | What qualifications do I need to do this job? | What skills or qualities do I need to do this job? |
| What are the typical working hours for this job? | What percentage of men and women work in this job or industry? | Where can this job or industry take me in the future? | Where are these jobs located around the country? | How many of these jobs will there be in the future? |
---
Skillsometer
Skillsometer has been designed for those who are not sure what jobs they may be interested in. Thinking about skills, interests and the ways these can link to jobs can be a helpful first step in identifying possible future jobs.
The quiz requires you to reflect on a number statements and decide what you love, are not sure about or dislike. The statements are presented within six well established occupational categories (Artistic, Realistic, Investigative, Conventional, Enterprising, and Social), which are then ranked against jobs. Once you have completed the quiz you are given a short list of job suggestions that are most likely to be suited to your own particular skills and interests. Each job can be explored as a description is presented together with information on pay and hours. For further information on the job, and to compare with other jobs, you could then go to the Careerometer below.
---
Careerometer
Careerometer is an online data portal which connects and standardises existing sources of high quality, reliable LMI to support the process of identifying potential careers. It allows students to compare national average wages, working hours and future employment prospects.
How to use the Careerometer
Simply type in the first career that you think you might be interested in and select from the drop down list, then add your second and third choices to see the comparison.
---
LMI - Job vacancies
For up-to-date information on pay, employment levels and geographic distribution for different jobs:
Check out careers explorer for more information>
For information on other career sectors please visit National Careers Website>
---
Jobs for the future
With the ever changing world of technology who can predict the careers which will be in demand in the future. Click on the image below to see possibilities: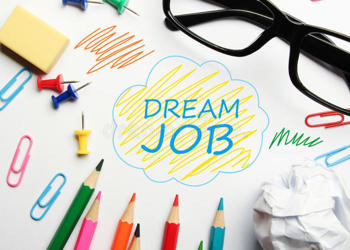 ---
LMI Information for the South East
Please click on the picture to view the LMI information for Surrey, London and surrounding areas.
| | | |
| --- | --- | --- |
| West Surrey and Hampshire | London and Surrounding Area | West Sussex, East Surrey, Brighton and Croydon |
| | | |
Careers Information, Education, Advice & Guidance