Employability Skills
As you begin to start to look at your next steps, it is important to consider the skills you will require to make you stand out to future employers. This section of the Careers website is designed to support you in this area. Click on the links below for more information.
---
Top Ten Employability Skills
This poster was designed by www.stem.org.uk/, click on the picture for an enlarged image.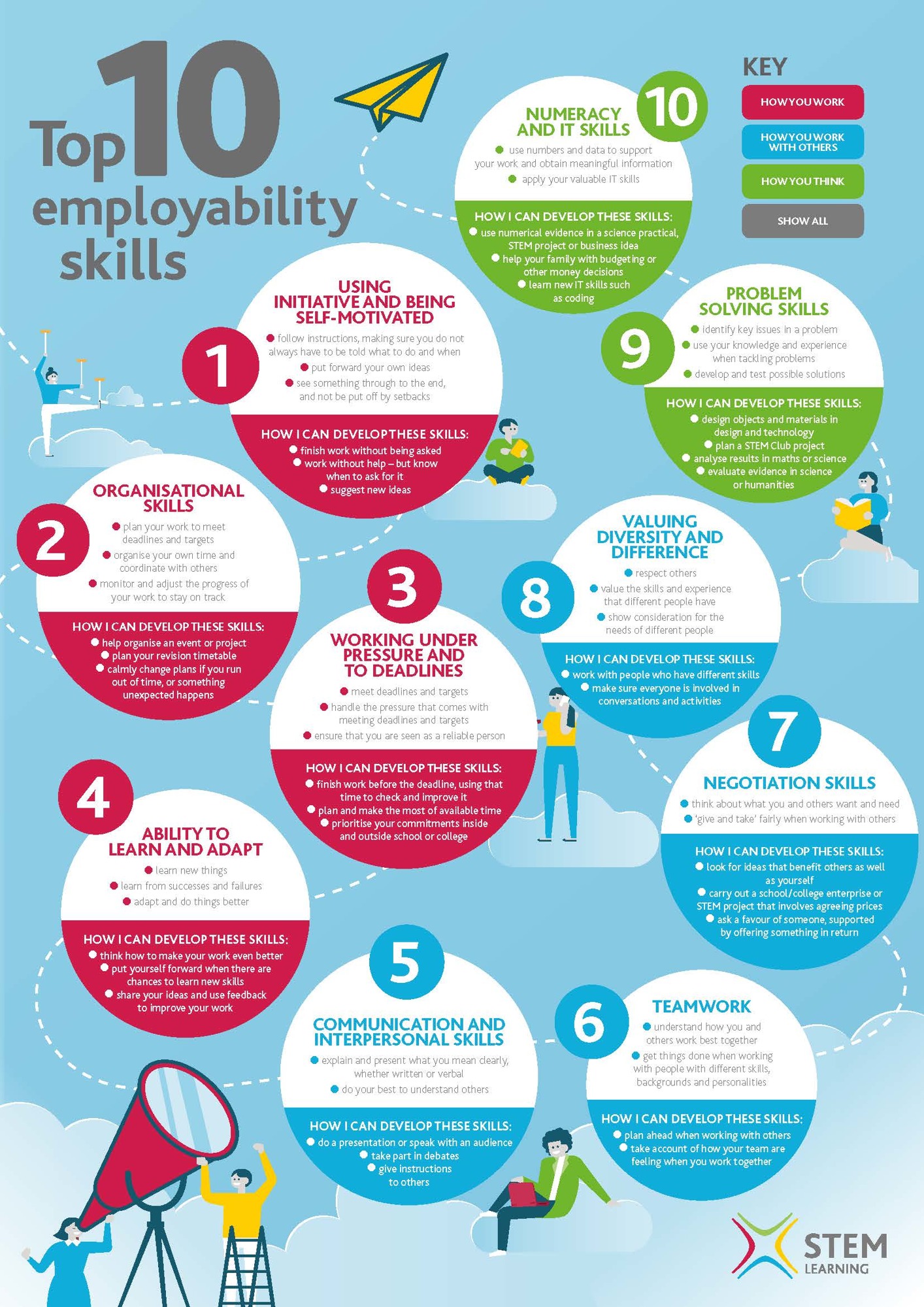 Careers Information, Education, Advice & Guidance